Dressing for an evening at the theatre feels like it should take tons of consideration, right? After all, it's a fairly fancy event, in a fairly posh establishment. Well, those things are correct, but as there isn't a dress code per se, it's easier than you might have thought. Whether you're off to a musical with the family or you've got a special night out planned with friends, we've put together all the outfit ideas you need for what to wear to the theatre.
As is the same with any evening occasion, take into account what you're going to watch and who you're going with, but otherwise, there are no hard and fast rules which is great. You're likely to be sat still for 2 hours (and that's before the interval where we stock up on wine and tiny ice-cream tubs, naturally). It's for that reason I'd say comfort is key, but without sacrificing on style.
The theatre isn't the place to debut your new pastel tracksuit, or for your latest out out dress and highest heels, but a chic in-between day-to-night look is welcome for a wholesome evening in the West End. Plus, if you're heading to see A Streetcar Named Desire or A Little Life and hoping for a selfie with Paul Mescal or James Norton at the stage door, you'll want to be wearing a killer outfit.
Not sure where to start? Here are 7 stylish outfit formulas that will work for a night at the theatre… 
An effortless dress
A one-stop-wonder dress is always the easiest way to go about event dressing: there's no need to faff around working out which tops work with which bottoms. Instead, all you need is a great pair of shoes and a jacket to layer over the top. 
If your theatre outing is a date night, choose a pair of heels for a glamorous look, but if you're out with family or friends for a matinee showing, feel free to go low-key: flats will look just as good.   
Jeans + blazer + trainers
This is the ideal smart-casual combo. If you're wearing trainers, elevating them with a smarter outfit is a must, and a leather blazer is perfect here: sat down in your stall, you'll look like you've made a big effort, with your comfy kicks tucked below.
Pair with a smart bodysuit, neutral Converse and classic straight leg jeans for a look that'll take you straight to a casual dinner once the curtains have closed.
Take a look at more jeans and blazer outfit combinations next.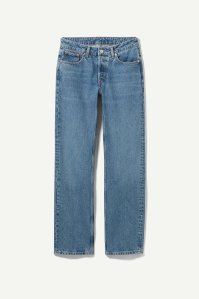 Slip dress + boots
You can't go wrong with this foolproof combo — especially if you're heading to the theatre from work. A silky slip is effortlessly classy and smart enough to wear on a theatre trip with some kicks. A black slip is the easiest to take from day to night, but a coloured slip will stand out more if you're trying to catch the attention of your favourite actor.
If you're worried about feeling a little chilly, you could wear a plain white T-shirt underneath the slip, provided you add a belt on top. Or, bring a cosy longline cardi.
Cardigan + ballet flats
While watching a show, you want to feel cosy. And since you can't rock up to the theatre in loungewear and slippers, an oversized cardi and ballet flats might just be the next best thing. Ballet pumps aren't just trendy right now, but they're also practical for dancing during the bows and mad dashes to the bar at the interval.
Just make sure style yours with your best jeans or tailored trousers, a classy structured bag and dainty jewellery to take this otherwise low-key look from casual to chic.
Jumpsuit + strappy mules
A jumpsuit is a cute lowkey look that looks and feels effortless. They need little accessorising too which is ideal if you're running late for show time: just grab a bag big enough to house a cardigan if you get out late, and a pair of strappy low heeled mules – vertigo when you're headed to your seat in the upper circle is something to avoid.
If you're heading out for drinks before or afterwards, add a slick of red lipstick to dress it up further and you're good to go.
Silky separates
Since silky coords are veering on pyjama territory, what better for sitting back and taking in a brilliant show? Much like you'd relax on the sofa for a binge-watching session in a slinky pyjama set, opt for elevated silky separates for a chic theatre look.
Muted colours, leather accessories and gold hoop earrings will ensure you look stylish rather than sloppy – a winning outfit.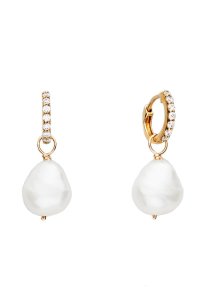 Tailored separates
If you're heading to an evening performance straight after work, you'll be glad to know that smart, tailored separates are perfectly acceptable for a theatre ensemble. Just be sure to err on the modern side rather than stuffy.
That means a matching trouser suit in a punchy fun hue or a mismatched minimal pairing, featuring this season's It buy: wide-leg trousers.
Try teaming your favourite work trousers with a statement knit or a thin roll neck jumper and add trainers for an easy look that'll keep you cosy if the theatre is chilly.