Gone are the days when the heavily contoured look was 'in'. Now, it's all about a subtly sculpted face. For this, turn to cream bronzer: a lighter alternative to thick contour creams that's perfect for gently chiselling your facial features.
Cream bronzers are also a great glow-giving product to use in spring; where powders have a tendency to cling onto patches of dry skin, cream formulas tend to be more buttery and therefore blend into your complexion with ease. I've also found cream bronzers allow you to control how much product you're applying, so achieving a natural glow is just that much easier.
Until recently, I was of the opinion that bronzing was exclusively for lighter skin tones, largely because of the lack of diversity in the shade ranges (ahem, Chanel, your deep bronzer is a medium tan at best).
I couldn't quite contain my excitement to test out the brand's highly talked-about bronzer, in what I thought would be my shade. However, realising it wasn't deeper than my skin tone was a bit of a blow, and reinforced archaic sentiments that bronzer is just for fairer-skinned people.
Read more on how to get glowing skin…
Which brands do the best cream bronzer for a wide range of skin tones?
Now, thanks to brands like Huda Beauty and Fenty Beauty, which stock a wide range of bronzer shades, it's become a staple of my makeup routine and I don't quite feel complete without it.
In fact, cream bronzer is having such a moment that NARS turned its classic Laguna powder bronzer into a cream formula, extending it to a five-shade range. With both neutral and warm undertones, depending on which depth you go for, the blendable formula can also double as a contour shade.
Why use cream bronzer instead of a bronzing powder?
In my opinion, cream bronzers have always reigned supreme over their powder equivalents. There is no caking, and they are buildable, longer lasting and luminous. As a lover of quite a defined contour, bronzer has allowed me to create both a sculpted look and also a more natural finish for pared-down days.
Though not all cream bronzers are created equal. While a creamy formula should be a given, not all are easy to work with. To ensure you get the most from yours, look for cream bronzers that contain ingredients like vitamin E or argan oil for a super-blendable, nourishing formula.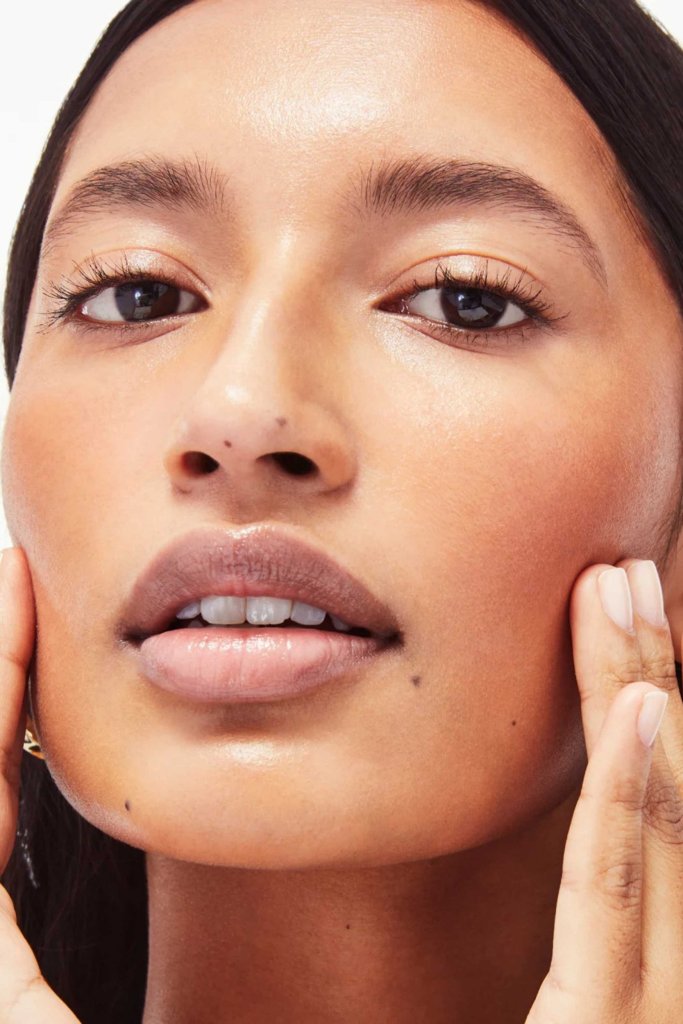 How do I choose the best bronzer for my skin tone?
When it comes to choosing the perfect shade, I tend to find that warmer terracotta undertones are often more complimentary than harsher, colder, blue-based shades, because they replicate a genuine sunkissed look.
When wanting to achieve a more natural look, keep in mind that some cream bronzers can be packed full of glitter. While a slightly sparkly, luminous consistency is sometimes lovely on the high points of the face, beware of formulas that shine bright like a diamond. You see, bronzers are designed to add warmth to the face, like we've been kissed by the Californian sun, not dusted in shimmer.
How to apply cream bronzer
I use it in a '3' shape on either side of my face, drawing the product across my forehead, under my cheekbones and along my jawline – and, of course, a touch on my nose to finish.
So, without further ado, here are six of the best cream bronzers:
MERIT Beauty Bronze Balm, £32
MERIT Beauty landed in the UK back in February, meaning us Brits have finally been able to get our hands on the brand's cult favourite bronzing product. This stuff has been all over TikTok feeds since it launched in the US last August, with most beauty influencers agreeing that it is in fact 'the easiest bronzer' to use, as MERIT claims.
Available in five different shades, this bronzer is super sheer and can be used to add both depth and warmth to the face. It's really lightweight and buildable too, so it's pretty impossible to end up with any streakiness. Just apply it directly onto the skin and blend in with a brush, and you'll have sculpted and sun-kissed cheekbones in seconds.
E.l.f Putty Bronzer £6
It's a bold claim, but this is without a doubt the best drugstore bronzer out there. The formula is highly pigmented, which means a little goes a really long way. It's buildable yet sits on the skin nicely and doesn't feel heavy. Either apply with a slanted bronzing brush or use your fingers to swipe or dab onto cheekbones.
I love makeup that comes with skincare benefits and E.l.f's bronzer is exactly that, infused with argan oil and vitamin E to leave your skin hydrated and soft. The shade range is brilliant, and I can personally vouch for the quality and pigment of the darker tones. Its semi-matte formula means that it reflects the light for a luminous look, and it's vegan and cruelty-free. What more could you want?
Fenty Beauty Cheeks Out Bronzer, £29
It's no secret that Rihanna changed the game with her eponymous beauty brand, and this carefully curated bronzer collection is no exception – the seven shades just melt into skin. Applied with a bronzing brush, this product glides on so effortlessly, allowing you to create a natural look, or pack on a little more colour if desired.
The Cheeks Out Bronzers also come with neutral, warm or cool undertones to perfectly compliment every skin tone. It's incredibly long-lasting too, so if you're out all day (or night), this truly won't budge.
Glossier Solar Paint, £17
Glossier did it again in recent years with its long-awaited bronzer launch. The brand is renowned for creating a 'no-makeup-makeup' look, and its Solar Paint is here to deliver that natural glow everyone craves.
It's a cream-gel hybrid, which means the formula appears slightly thicker than your standard cream bronzer but it still blends seamlessly. With four colours to choose from, it's nothing short of remarkable how these shades truly fit every skin tone due to their buildable nature.
I recommend applying with the doe foot provided and blending with your fingers or a brush. The formula has light-reflecting pearls to illuminate and is infused with desert milk, which contains plant oils and jojoba and aloe extract to nourish.
Huda Beauty Tantour Contour & Bronzer, £31
This quite simply wouldn't be a cream bronzer hall of fame without the mention of Tantour, which comprises five vegan formulas. It has a cream-to-powder finish, making it a contour and bronzer hybrid, which equals ultimate versatility.
Tantour also has a buildable formula, which means you can try a subtle glow or create a more dramatic look. It's sweat and water-resistant too, so you won't have to worry about smudging or colour transfer. I like to dab it on with my finger, then reach for a fluffy brush to blend out any hard lines.
This is a really hydrating formula, with no pearlescence, which means that it's easier to create a natural look, if that's your vibe.
Charlotte Tilbury Hollywood Contour Wand, £30
What makes this product special is how simple it is to use – the cushion applicator means that you can apply the product with precision, exactly where you want it. It seriously sculpts cheekbones, is vegan-friendly, and free of parabens and sulphates.
If you're wanting to create depth or a glowing bronzer look but can't be bothered with a full makeup routine, this easy-to-blend product is the one for you. The finish is also so natural that it really does look as if you've stepped off the plane from a far-flung destination, and it stays put all day long.