The search for 'ginger hair Black girl' has over 900 million views on TikTok, with thousands of videos of Black girls bleaching and dyeing their weaves, bundles and even natural hair to be part of the ever-growing trend.  
Admittedly, I was heavily influenced by the trend too – so a few months ago, with an at home bleach kit and a hair dye, I joined in. I was immediately obsessed with the colour, however struggled with maintaining my roots. I was also afraid of the long-term damage bleaching my hair could do. I quickly reverted back to my wigs after a short time. 
In my teens, my friends were always experimenting with their hair (Rihanna's half-shaved head era inspired some of them to try out bleach and I was so envious). I wasn't allowed to experiment because My mum was obsessed with retaining the length and health of my hair so I was too scared of leaving it dry and with breakage.
So, when I was invited to the Bleach London's head office to have my hair done by the iconic Alisha Dobson, hairdresser and managing director at Bleach London, I felt like this was part of my journey in unlearning the stigma attached to my hair and finally committing to being a full-time ginger girlie.  
I've admired Alisha's work for years; last year she created this major biscuit blonde hair transformation on Dr Ewoma, which I was obsessed with. Alisha has also done the hair of celebrities such as Georgia May Jagger, Jessie J and Rihanna.
At my appointment, I had my roots retouched, the colour slightly lifted, and I also requested a blonde streak at the front (known as a 'skunk streak').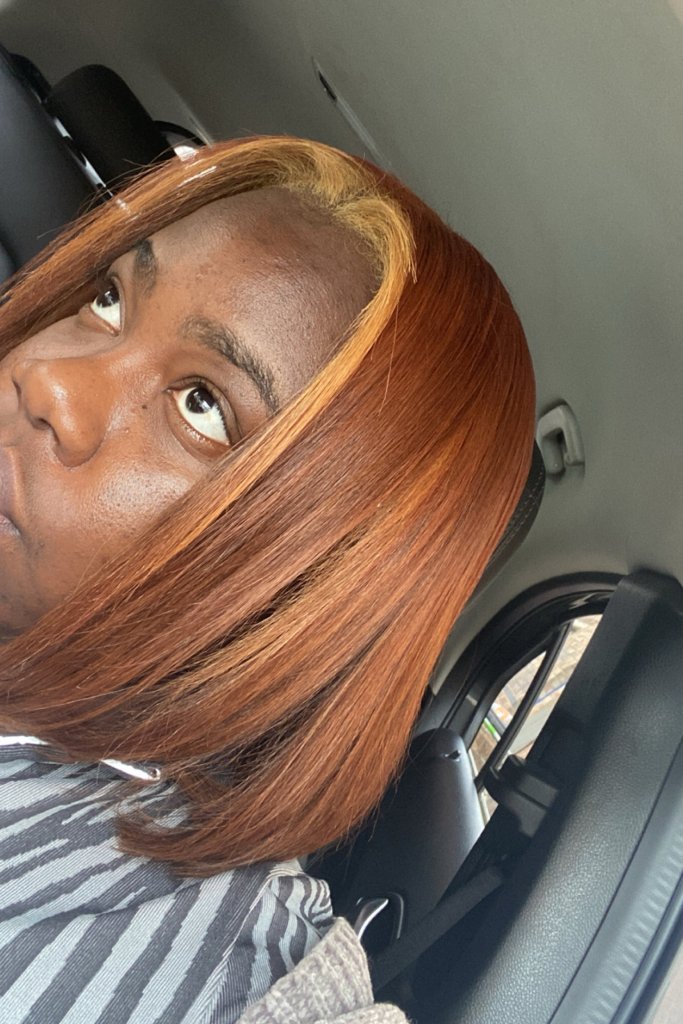 Bleach London recently launched two new at-home kits, the Low and Slow Bleach Kit, £11, Look Fantastic, and the Bond Building Bleach Kit, £11, Beauty Bay. The Bond Bleach kit has built-in breakage repair to strengthen hair, formulated to maximise hair health, and it's proven to leave hair 30% stronger than your standard box kit.  
For my hair, we used the Low and Slow Bleach Kit, which has a gentle formula for fine, curly, and coily hair. It's the first of its kind; the clay formulation has been developed by the Bleach expert team to form a shield around hair as it processes, allowing the bleach to stay on for longer, delivering a safer, more controlled lift for curls and coils.
"Different hair patterns and textures result in different cuticle compositions, diameters and individual hair shapes. All of these differences influence how bleach will affect hair," explains Alisha. "It's a common misconception that darker, curlier hair requires stronger bleach, which can often have adverse effects on hair patterns."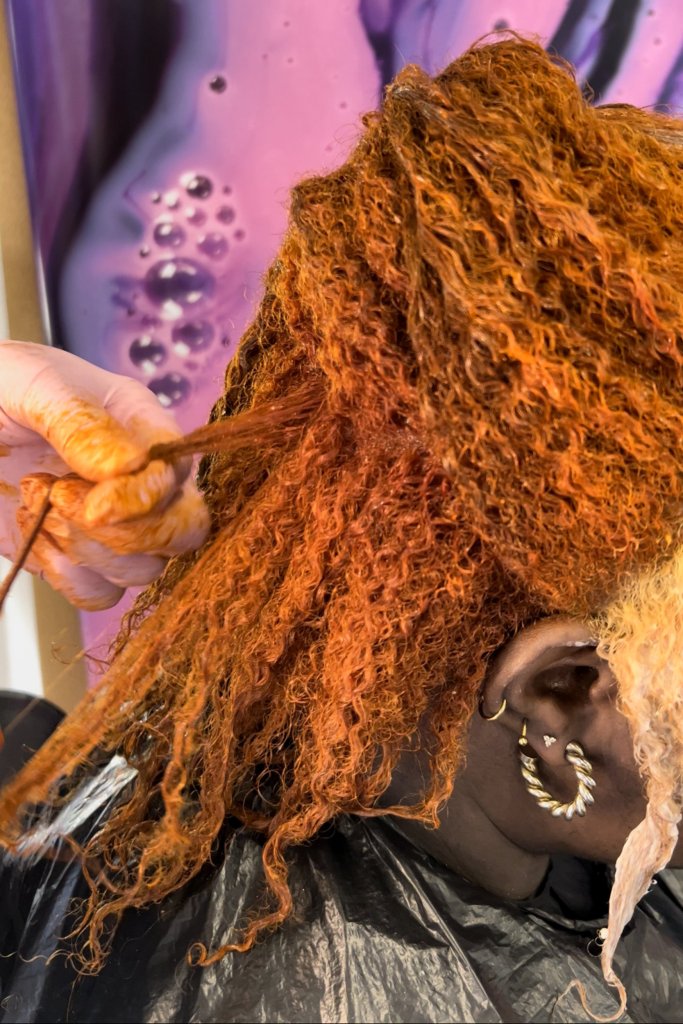 After Alisha informed me of the science surrounding bleaching hair, I felt a lot more confident in making the decision. Alisha also educated me on the importance of maintenance; the key to keeping my hair healthy is incorporating masks as part of my hair routine and giving extra care to the blonde skunk stripe.  
Bleach offers its Reincarnation Mask, £10, Bleach, which nourishes, repairs and prevents damage caused by pollution, styling and daily stressors. Other products recommended are the K18 Leave in Hair Mask, £25, Cult Beaut,y and Olaplex's No.8 Bond Intense Moisturiser Mask, £28, LookFantastic.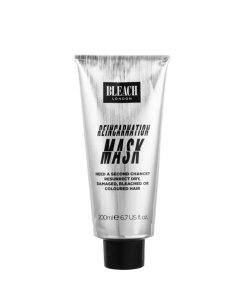 After my hair was bleached using Low and Slow, Alisha toned my hair using 'Tangerine Dream' and 'Proper Copper' semi-permanent colour creams, £6.50 each, Bleach. Once the colour was on, I was obsessed.
When styling, I asked Alisha to style my hair to display my natural curls, which would further accentuate the colour. The toned blonde streak caught me off guard and took me a moment to get used to, but I quickly fell in love with it; it's such a fun way of colour-blocking my hair and framing my face.  
After my appointment, I walked out feeling super confident and had loads of compliments. I'm really glad we're finally changing the narrative around Black women bleaching their hair as this experience proves there are products out there that support the health and maintenance of our hair.