Experimenting with your makeup is always a great opportunity for breaking out of old habits and trying something new. But what if I told you that your signature look could draw divine inspiration from your star sign? Well, that's exactly what the Zodiac makeup trend is all about.
If you're wondering what the hell I'm talking about, let me explain. You've probably noticed that astrology has kind of been blowing up recently with TikTok being the perfect platform for sharing everything from birth chart readings to planet positions (is it just me or is mercury constantly in retrograde?).
But what has this got to do with my makeup, you might ask? If you're even slightly aware of the ever-changing cycle of online beauty trends, you've probably got makeup fatigue. In 2022 alone, we went through everything from dark academia to doughnut skin (and nails) and beyond.
That's where Zodiac makeup can help you find your signature look. The premise is simple; each star sign has its own personality traits, likes and dislikes, and this can feed into everything from our relationship patterns (let's not go there) to our aesthetic choices. Zodiac makeup takes an individual horoscope and guides you on which makeup look is most suited to you, based on your traits.
It might not be for everyone, but your Zodiac makeup aesthetic is definitely something you could consider if you want to find a new signature makeup look and don't know where to start.
I spoke with celebrity astrologer Lauren Ash, who shared her insights into each Zodiac sign and with her help, have compiled a definitive guide to embracing your Zodiac makeup. Read on to see what's written in the stars…
Gemini (May 21–June 21): Cool girl graphic
"Gemini is the free–spirited and fun–loving socialite of the zodiac. This mutable air sign knows how to embrace new and exciting trends, while still making it their own. Geminis like to experiment with every aspect of their life–so their personal style will always reflect the current "season" of life they're in. They tend to stick to brightly-patterned prints, and ambitious silhouettes and shapes."
Cancer (June 22–July 22): Blushing rose
"Cancer is the sweet and serene homebody of the zodiac. The moon rules these creatures of comfort, so their aesthetic is dependent on their mood and emotions. Still, you'll find that these water signs like to stick to a certain rotation of favourite looks and go-to makeup styles. They love romantic and feminine silhouettes, as well as soft, smooth fabrics that feel like something straight out of Bridgerton."
Leo (July 23–August 22): Smoke and gloss
"Leo is the outrageous showstopper of the zodiac. All eyes will be on them when they walk into a room, thanks to their feisty and warm energy. As the fixed fire sign of the zodiac, they always feel a need to express themselves. These sirens also like to lean into their sultry side, so bold makeup and big hair are common when Leo gets dressed to impress."
Virgo (August 23–September 22): Clean girl aesthetic
"Virgo's are the prim and proper perfectionists of the zodiac. As the mutable earth sign, their style is very flexible but always pulled together. While they might switch their aesthetic up every now and again for fun, they tend to stick to the same few products that truly help them shine. Their personal style is crisp, clean, and no–nonsense. Virgo is truly the epitome of the 'clean girl' aesthetic."
Libra (September 23–October 23): Floating liner
"Libra is the charming and fun-loving sign of the zodiac. As a cardinal sign, they like to make a bold statement and aren't afraid of trying something daring and unique with their look to cause a conversation. Libras have an effortless sense of style that suits any occasion, and are the masters of breaking all the fashion rules in order to find their own personal flair."
Scorpio (October 24–November 21): Burgundy beauty
"Scorpio is the alluring and sensual sign of the zodiac, always exuding confidence wherever they go. As the fixed water sign of the zodiac, their aesthetic is deeply linked with how they perceive themselves. When it comes to makeup looks, they like to steer away from vibrant colours or sparkles and opt for something classic and seductive."
Sagittarius (November 22–December 21): Up to the eyes
"Sagittarius is the passionate adventurer of the zodiac. As a mutable fire sign, they need to follow their passion and find themselves experimenting with new ideas all the time. They like to channel their warm and inviting personalities into their personal style by choosing vibrant colours and fun, funky patterns to wear, and their makeup style is equally as cool."
Capricorn (December 22–January 19): Polished & pared back
"Capricorns are the grounded leaders of the Zodiac, but are anything but boring. These cardinal earth sets are the tastemakers of the Zodiac, setting the standard for what the status-quo says is in and out. It's not about being the flashiest or the most theatrical, it's about having the best taste. Capricorns have a very refined aesthetic, and it's reflected in the clothing they wear: they're not ones to follow a trend just because everyone else is doing it."
Aquarius (January 20–February 18): Multi-metals
"Aquarius is the unique and rebellious oddball of the Zodiac. As a fixed air sign, they are determined to do things their way or no way at all. Aquarius likes to regularly challenge the norms and conventions of society, and that includes their fashion sense. Aquarius's style is vibrant, rebellious, and experimental; you can expect plenty of prints and bold colours."
Pisces (February 19–March 20): Ethereal eyes
"Pisces is the empathetic and artistic siren of the Zodiac. Nobody has a bigger imagination and sense of creativity than this mutable water sign. They are deeply connected to their feelings and the feelings of others, so their style is a mix of all the people they admire. Anything and anyone can become a muse for Pisces, and they often pull inspiration from the most unusual places; their makeup choices are equally as ethereal and dreamy in nature."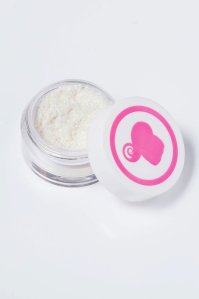 Aries (March 21–April 19): The bold red lip
"Aries is the ambitious and bold go–getters of the zodiac. As the cardinal fire sign, they like to live their lives out loud; and aren't afraid to step outside the box. When it comes to setting trends, Aries is the first to pioneer bold new looks. Red is a great choice for Aries, not only because it's their zodiac power colour, but because it demands attention whenever they walk into the room."
Taurus (April 20–May 20): No makeup makeup
"Taurus is more chill and laid–back when it comes to their beauty routine. As the fixed earth sign, Taurus is stubborn – so nobody tells them what's in and out. Because Taurus is ruled by Venus, the planet of romance and beauty, there's a natural sense of charm and ease to their aesthetic. These earth sign beauties can make even the most simple 'no makeup' makeup look like the most captivating aesthetic you've ever seen."