Summer is (hopefully) on its way, and it's just about time to free yourself of the trainers and loafers that have stomped the pavements with you for the last six months and embrace a pair of chic new summer shoes.
I don't know about you, but this really is the most welcome wardrobe change of them all for me. Is there anything better than a fresh pedicure and feeling a bit of sun on your bare skin in lighter, brighter summer shoes?
Invest in your summer footwear
There are many shoe trends on the horizon but I've picked the ones I think you need in your collection to see you through the next few months. Shoes are always worth the investment: they're generally long-lasting, so there's no need to worry about how they'll fair in the wash or whether they'll get stained. You can wear shoes to death and a quick re-sole or re-heel brings them back to life.
Body shapes change through life but generally your foot size won't differ too much, which basically means shoes can last a lifetime (if properly taken care of!).
Which summer shoe styles are on-trend for 2023?
Step away from the white trainers and book in for a pedi pronto – these are the only summer shoes you need to know about.
1. The chunky sandals
Comfort is at the forefront of this trend, which is great news for those (like me) who just can't hack a silly shoe all day. Flat styles that still give a little bit of added height is the sort of win I'm always after.
Arket always does the minimal kind of sandal you'll want to live in all summer. The best part is you can add socks when autumn comes back around and suddenly cost-per-wear is pretty low. Wear to a festival, lunch, for a morning of errands or for late afternoons in the park.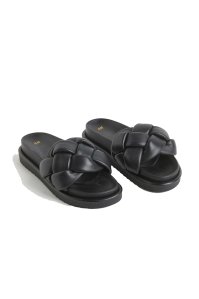 2. The platforms
The platform shoe made a comeback last year, turning up everywhere from Acne to Saint Laurent runway shows to the feet of celebs like Sarah Jessica Parker, Dua Lipa and Anne Hathaway. Whilst they are sky-high and not for the faint hearted, the thickness of the heel and sole means they are likely to be the most comfortable style for the inches you will be off the ground.
The platform really is the most gorgeous shoe for a real statement look; think bare legs and your finest summer dress, perfect for a bottomless brunch.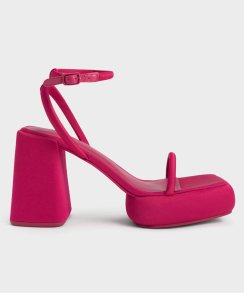 3. The clogs
Clogs are sticking around for next season and I'm here for it. When they first arrived on the scene, people were sceptical. The clunky style wasn't for everyone, and maybe it still isn't, but it seems to have finally convinced the masses. The ideal transitional shoe – spring, but still not super warm? No problem. Bare ankle but closed toe is what you need. It's the perfect nod to the ever sought-after Scandi look.
4. The jazzy heels
Jazzy: the word usually reserved for an aunty trying to describe something fashionable, but stay with me here. This season isn't just about the heel you already have in your wardrobe but instead a heel with a bit of something else, something interesting, a twist.
Save your traditional court shoes for another time and find your 'jazzy' alternative. But pair them with a relaxed look, that's the key element to have them new season-ready. The classic white tee and mom jeans with killer heels is still a great way to feel quickly put together for a dinner date or afternoon cocktails.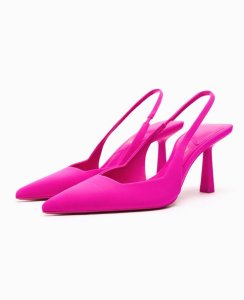 5. The lace-up boots
I know I was waxing lyrical about the boot being banished for colder months but hold your horses, there's a new pair on the scene that actually tick the summery box. Your classic ankle boot can be put to the back of the wardrobe but the lace-up leather boot is now your new best friend. But, you ask, it's summer – how will this work? Short dresses, mini skirts, oversized shirt and bare legs. The possibilities are endless, promise.